BIOLIGHT DUAL®: endodontic fiber posts
While many fiber posts simply mimic the shapes of popular metal posts, BIOLIGHT DUAL® is designed to fully benefit from fiber technology.
MORE INFO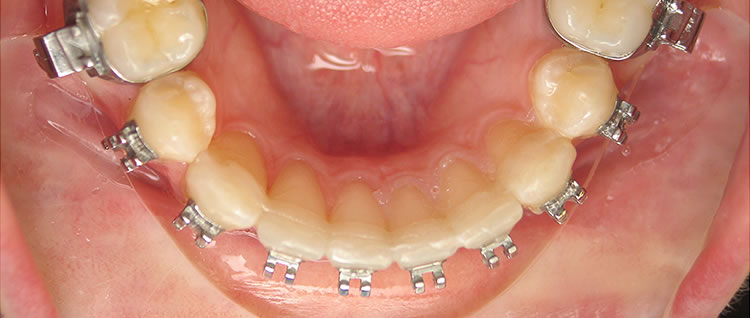 FAST SPLINT MATRIX®: dental glass fiber splinting
Ideal for; orthodontic lingual retainers; periodontic and traumatic splinting; single tooth space maintainers/flippers.
MORE INFO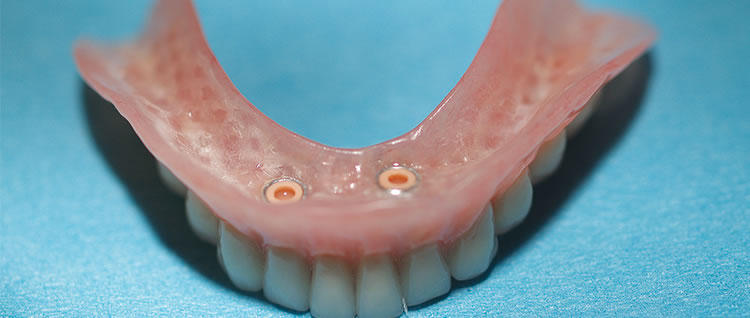 FiBER FORCE®: for stronger dentures
A simple, inexpensive solution that combines strong reinforcement and best fatigue resistance, with no added space, weight or thickness.
MORE INFO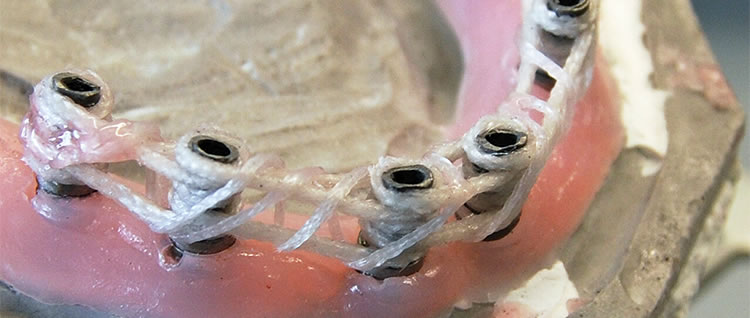 CST®: fiber implant framework system
Replace cast and milled bars in fixed hybrid implant supported dentures with a simple, fast and affordable technique.
MORE INFO
A review on the CST® system
"Synca has made a strong commitment to bring innovative and excellent materials to the dental industry. One of these innovated products is CST - an alternative substructure for implant fixed hybrid prostheses. I have utilized the unique characteristics of this material for approximately 3 and half years on multiple fixed implant cases. Each case was removed yearly for hygiene and study purposes. With no complications noted and a high success rate CST will be a key modernization moving forward in successful treatment planning."

Tanner Doering d.d., Alberta Denture Clinic, Edmonton, AB
A review on the FiBER FORCE® system
"Since I've been using Fiber Force mesh, we have noticed in reduction in denture repairs. More importantly, we have peace of mind as to the oral health of our patients. The mesh ensures the solidity of the denture while being thin, which was not possible before Fiber Force. It is easy to use and handle and we can use it in partials also, which allows us more customization options."

Abident, Val d'or, QC
A review on the CST® system
"I was very impressed with the Fiber Force CST material made by Synca. I used it on 3 screwed retained hybrid cases and the frameworks were very strong after curing. The instructional video is very helpful and I was able to make the frames without any issues!"

Jay Bissette, C.D.T., Raleigh, North Carolina
A review on the FiBER FORCE® system
"We are using Fiber Force for complete and partial dentures. The mesh is almost undetectable within the acrylic and it is really appreciated by patients. These reinforcements add significant strength and are really easy to make."

Guy Guillemette, Dental Technician, Thetford Denta, Thetford Mines, QC
A review on the CST® system
"I have been using CST implant frameworks for a little over 2 years. I find it to be a fantastic product. Patients are delighted to have their screwed implant dentures the same day as the surgery. They are surprised with the comfort and lack of sensitivity. They are under the impression that they have new real solid teeth in their mouths. From my perspective, the process is simple and quick. The denture is completed on the same day as the surgery. No tissue conditioner is required; there are no adjustments for pain or ulcers. I consider CST framework technology has advanced implant solutions for the well-being of both patients and treatment providers."

Denis Beauregard d.d., Ste-Hyacinthe, QC